"Open your mouth only if what you are going to say is more beautiful than silence"
– Arabic Proverb
"Make us worthy Lord to serve our fellow men throughout the world, who live..."
– Prayer of St. Francis, as prayed by Mother Teresa before the UN
OT Death Penalty Observations
King David would have been guilty of at least 2 counts of Capital Murder under Alabama's Capital statute and an additional count of "Capital" Adultery under Old Testament law, relating to his indiscretion with Bathsheba and the subsequent arranged murder of her husband, Uriah. It is fortunate that God and the prophet Nathan were more forgiving than Alabama's judicial...
Sacred
Who decides what's sacred? Over the centuries so many things have been deemed sacred. Bowls and water, bread and wine & fire. Things both tangible and insubstantial. Ordinary things for perceived extraordinary purpose. Conversely, who decides what is NOT sacred? Paper and dirt, smoke detectors and fans & freshly vacuumed carpet. What about when these ordinary things are hosts to...
It's been a while...
Wow…the last time I posted on here was when Jess and I were announcing that we would be transitioning our life, by pursuing our desire for intentional community. So much has happened since that time. We are, in fact, now members of Micah's House, Micah is over one year old and we have another child, a girl, Eliana Joy, on the way. We have experienced happiness and pain, good times and...
What's Next...
Hello Friends, I finally have a few minutes to sit down and write out my thoughts on all the things that have transpired over the last few weeks/months, as well as, finally fill many of you in on the things to come. I guess it makes the most sense to start at the beginning, but that will take us back about 10 years…so here we go. Jess and I began dating on June 16th 2000. I had just...
"Nonviolence is the answer to the crucial political and moral questions of our..."
– Dr. Martin Luther King, Jr.
Incredibly Disturbing Information →
This disturbs me on two levels. One, that the practice of assassination/murder is condoned at all. And, two, that the only reason there is outrage is because the man is an american citizen.
"Blood cannot be washed out with blood."
– Afghan Proverb
Yet another reason I believe war is deplorable. →
Aside from the direct statements of Christ commanding his followers to peace; as long as human error is a factor, I do not believe war is an acceptable option.  I also submit the language and excitement of the soldiers recorded in this video to you as evidence to the effects of war on the human conscience.
Marshall Islanders v. USA →
Injustice?
Martin Luther King's Easter message →
Very poignant opinion article at CNN.com The fact that Easter falls this year on the anniversary of Dr. King's death highlights the true lesson of this holiest of days. We are not to sit idly by because Easter proclaims the victory. Too many Christians take comfort in the wrong-headed idea that all is settled because Jesus rose from the dead. Martin Luther King, Jr's death suggests...
"…right defeated is stronger than evil triumphant."
– Dr. Martin Luther King, Jr. (Letter From the Birmingham Jail)
"War is a poor chisel to carve out tomorrow."
– Dr. Martin Luther King, Jr.
"Nonviolence is a powerful and just weapon. which cuts without wounding and..."
– Martin Luther King, Jr.
Lord Deliver Us From Us
Lord deliver us from us  Lord deliver us to you  Lord deliver us from the desire to be noticed, loved, exalted  Lord deliver us from the desire to be favored, popular, chosen, or acknowledged  Lord deliver us from the fear of being wronged, forgotten, ignored  Lord deliver us fromthe fear of being humiliated or left behind  Lord deliver us from us  Lord deliver us to you  Grant that we may seek to...
I'm Sorry Beau... →
I could not contain my outrage and had to post this crap. Not only the very nature of the Westboro protests, and the fact they masquerade as the voice of God, but that the judicial system would require the Father in the situation to pay the legal fees. That is ridiculous.
Exploring the New Monasticism →
Good article from Relevant Magazine of an interview with Jonathan Wilson-Hartgrove concerning New Monasticism. Read if you dare…muahahahahaha. Not sure where that came from…
"I was taking a stroll on the south side of town, The sky was chilled and gray,..."
– L. Self (concerning a scene from Birmingham's past.)
Hutaree
So, I have been hearing a bit about the militant Christian (oxymoron?) Group Hutaree in the news, after several FBI raids. I figured I would take a look into what they are all about. Here is a line from their website on the "About Us" page. Jesus wanted us to be ready to defend ourselves using the sword and stay alive using equipment. The only thing on earth to save the testimony and...
My Allegiance
I pledge allegiance to the flag of the United States of America, and to the republic for which it stands; one nation under God, indivisible, with liberty and justice for all. It seems so natural. I grew up reciting this pledge each morning at the Christian school I attended. With my hand over my heart, I would proudly declare my fealty to flag and nation, followed by a similar declaration to...
Watch
No Blog Tonight
Well, I have one written out that I began earlier today during slow time at work, but I am much too tired to attempt typing it all out tonight. Grace and Peace to you, my brothers and sisters, in the name of the Father, the Son and the Holy Spirit; as it was in the beginning, is now and will be forevermore. Amen.
"In our globalised world we can no longer think of slavery as something that..."
– notforsalecampaign.org
Into the Desert
In 313 AD Christianity not only became legal throughout the whole of the Roman Empire, in fact, overnight it transitioned from being adhered to by a relatively small sect to being the adopted religion of the Emperor. Now, if you do not see it here, what I am trying to say is, it was at this point in history that Christianity experienced an enormous change. It was at this point that Christians...
I Am Pharaoh.
"Nathan said to David, 'You are the man!'" 2 Samuel 12:7 Tonight as a part of our Lenten Communion we were lead to examine ourselves, in the light of our previous discussions, as a part of our journey through this time of Lent. To see ourselves as the guilty party, and to take the difficult step of acknowledging in what ways were are actually the oppressors in our world...
"There is no issue of States' rights or National rights. There is only the..."
– Lyndon B. Johnson (1965)
An explanation...
About a week ago, I posted a quote from Dietrich Bonhoeffer's book "Life Together" that has sparked a couple questions, most recently tonight, and since I can't go to sleep with his explanation and my personal thoughts swimming around in my head, I am going to try to put them down on here so that I can head back to bed.  So here goes… "Christian community means...
"Feeding the Poor at a Sacrifice In the first centuries of Christianity the..."
– Peter Maurin
"Christ with me, Christ before me, Christ behind me, Christ in me, Christ..."
– Saint Patrick
"When you give to the poor, you give not of your own, but simply return what is..."
– Ambrose of Milan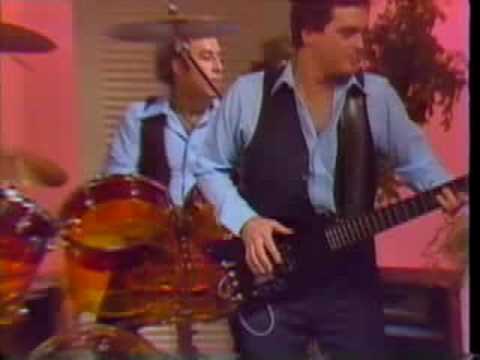 "Better Or Better Off 1. The world would be better off, if people tried ..."
– An Easy Essay by Peter Maurin
Had a great time tonight sharing a meal with some new friends.  Thank you, Father, for the blessing of community.
"Never give a hollow greeting of peace or turn away from someone who needs your..."
– St. Benedict